We all have the best of intentions for ourselves and others, but we don't always know how to act on them. Everyone wants to be happy, healthy, and well, but not everyone knows how to pursue those desires. That's where we can help. Through a series of conversations with experts in the fields of health, behavioral science, and financial education, we share insights and concrete steps you can consider to train your brain, adopt new behaviors, learn a few key financial skills, focus on mindfulness, and find out what happens when you Choose Well. Comments? Please email us at wellness@cpg.org.
Episodes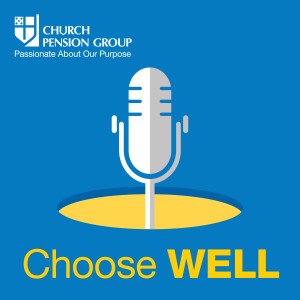 Tuesday Jun 28, 2022
Tuesday Jun 28, 2022
A feeling of abundance begins by offering thanks for what we already have. Church Publishing authors Forrest S. Cuch and Michael Carney discuss their new book A Native Way of Giving, Native American philosophies and practices of gratitude, and our individual responsibility for the world we all share.