We all have the best of intentions for ourselves and others, but we don't always know how to act on them. Everyone wants to be happy, healthy, and well, but not everyone knows how to pursue those desires. That's where we can help. Through a series of conversations with experts in the fields of health, behavioral science, and financial education, we share insights and concrete steps you can consider to train your brain, adopt new behaviors, learn a few key financial skills, focus on mindfulness, and find out what happens when you Choose Well. Comments? Please email us at wellness@cpg.org.
Episodes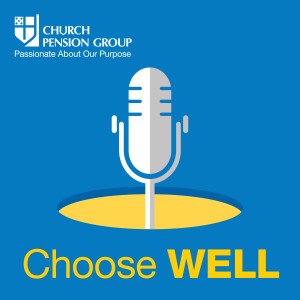 Tuesday Jun 14, 2022
Tuesday Jun 14, 2022
Does meeting someone else's needs have you neglecting your own? Church Publishing author the Rev. Jean Denton delves into her new book Walking Each Other Home: Spiritual Companionship for Dementia Caregivers, exploring the unique challenges caregivers face—and the hope and meaning that can be found even in suffering.